Features of Peanut Roasting Machines
1.It reduces the labor, improves operating efficiency.
2.It has reasonable heat distribution design to circulate the hot airflow passing though the material both up and down, hence optimizes the roasting resulting.
3.It is matched with humidity exhausting fan to discharge the moisture, the fan motor/triangle belt/bearing and mounting base are durable for long time operation.
4.It has unique cooling system to lead cool air within final section of peanut roaster, bring the material temperature down to air temperature.
5.It has facility designed to realize the recirculation of roasting air, hence decreases the energy consumption.
6.Every door on both sides can be opened for easy cleaning.
7.Different areas are insulated and sealed entirely in order to make heat loss minimum, and reduce running cost.
How to build a correct peanut roaster, you need consider below aspects:-
Constructure Features:
 Durable SUS304 Perforated Belt Conveyor (Standard)
 High Hot Air Permeability S.S Wire Mesh Belt (Optional)
 Spot Assembled Structure for Easy Installation, Low Cost Transportation
 Sanitary Design for On-Line Cleaning Easy, Min.Maintenance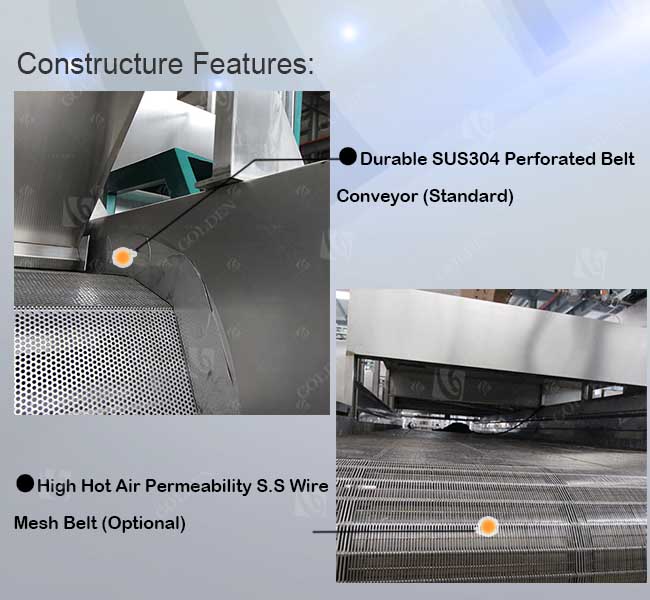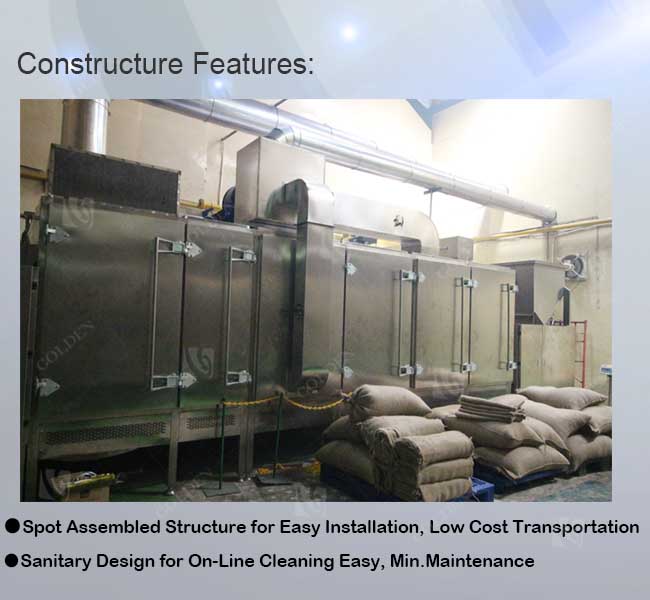 Energy Features:
 High Performance Gas Burner Maximum Fuel Efficiency
 Advanced Technology Flame Monitoring System Provides Continuous Safety Running
 Inside Baffler Device, Outside Insulated Door Reduces Heat Energy Loss
 Intellgent Heat Sensor, Temperature Controller Warantee Precise Roasting Degree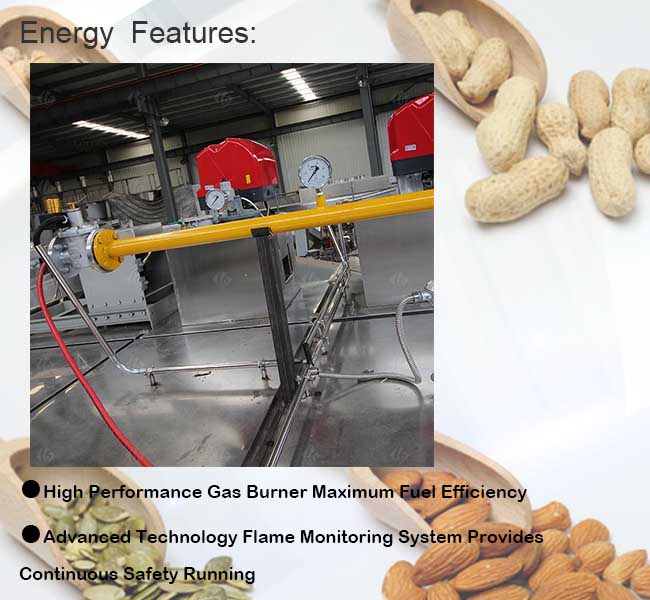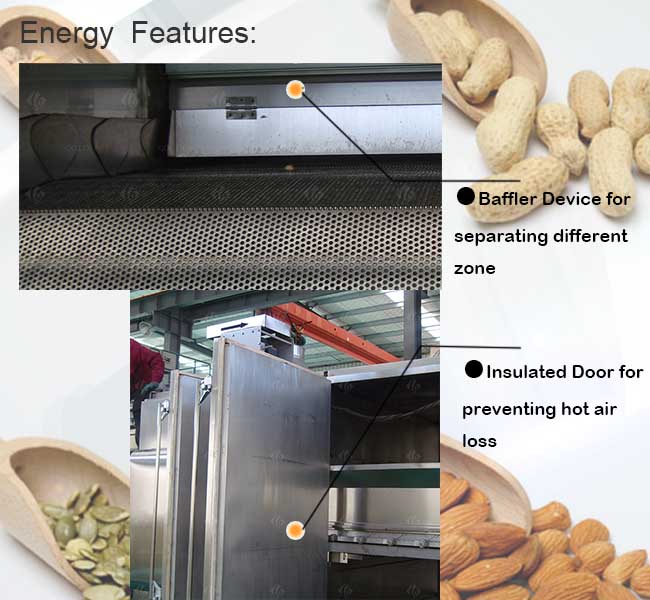 Performance Features:
 Feeding/Heating/Cooling/Discharging, All in One Machine
 Material Thickness Is Adjustable To Meet Different Purpose
 Roaster Belt Speed Is Varous To Fit Different Products
 Roasting Temperature Can Be Controlled, Temp Difference Is ±1℃